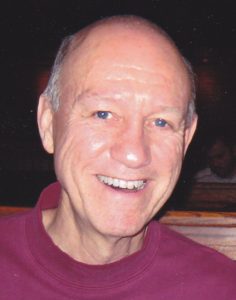 I have an Engineering degree along with a MBA. At age 32 I started a software development company for providing student information systems. The company employed as many as 15 employees before intellectual property rights were sold 20 years later.
I have experience in end-to-end (start-up to market) company development. I have started several companies, setup accounting systems, done extensive planning, designed both operating and technical processes, developed websites and software including mobile apps, and implemented marketing including social media.
What I am
Detailed, thorough, and methodical
Believer in documenting everything I do (so others can implement without my presence)
Excellent at project management
Believe in planning and accountability
Being positive, creative, and happy
Technology Skills
Mobile apps (Apple iOS and Android)
Websites (HTML and CSS, Content Managers: WordPress and Drupal)
PHP, Java, Javascript
Database design and management
Technical writing and documentation
Education
Master of Business Administration (M.B.A.) | University of Tulsa, 1981
Bachelor of Science (B.S.), Industrial Engineering and Management | Oklahoma State University, 1972
Experience
President, Sooner Micro Services, 1982 – present
Up until 2003 SMS (Sooner Micro Services) developed and provided student information systems primarily to career technology schools. Since 2003 when the Student Information System product was sold to SchoolDESX Technologies, SMS has provided various technology related services.
Managing Partner, iSolution Services, December 2010 – 2017
Web and mobile development including assessment, analysis, development and production of iOS (iPhone, iPad) and Android mobile applications.
Developer of the Trivia4Friends suite of mobile apps.
Senior Consultant and Director of Client Services, EduServe International, February 2008 – January 2011
Served as Project Manager for implementation of Enterprise Wide systems, Manager of Contract Services and Consulting for Higher Education.
Managing Partner, SchoolDESX Technologies, 2003 – 2008
Continued as Managing Partner when SchoolDESX was formed and rights to the Sooner Micro Services' student information system was obtained.
Purchasing Manager and Business Systems Analyst, Edgcomb Corporation, 1979 – 1982
As Purchasing Manager responsible for corporate purchasing of cold finished bar inventory for nineteen metal service centers located throughout the U.S. As Business Systems Analyst conducted studies to evaluate required information needs, developed recommendations for improvement of data processing systems, and assisted in the development of short and long range planning.
Senior Project Engineer, The Williams Companies, 1978 – 1980
Conducted internal management consulting, cost analysis, and evaluation projects for various subsidiaries.